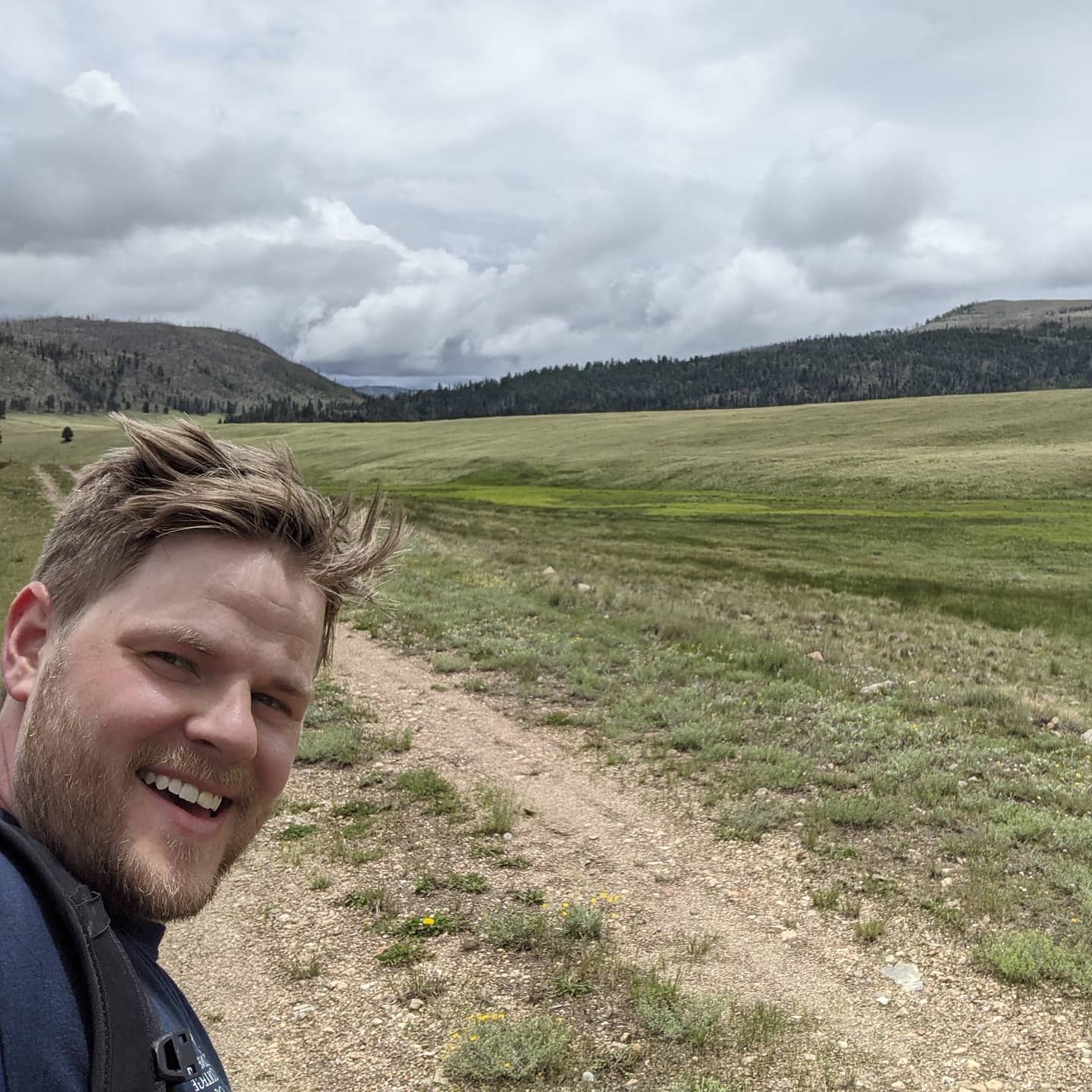 Pronouns: He|Him|His
Greetings! I am Cory Hughes!
As I near the end of my studies, I am eager to find new ways to make use of the myriad skills I have developed. I am interested in finding a job where I can leverage this diverse skillset to further the objectives of a team whose mission is to solve problems. I am keen on making a tangible difference and working toward a shared goal. I am currently looking for opportunities in public or private sectors. Please do not hesitate to reach out if you think I may be able to contribute to your team!
I am planetary scientist that focuses on sedimentary systems. I study the rocks, rivers, and ripples on the surface of planets to test hypotheses about past climate scenarios, regions/periods of habitability (on ancient Mars), and coastal morphodynamics. Currently, I am studying as a PhD student at the University of Arkansas in Dr. John Shaw's research group.
I have studied Mars through the lens of spectroscopy, quantitative stratigraphic and hydrogeologic analyses, and numerical modeling. During my undergraduate studies, I led a research project that identified a large coastal environment in the northern Hemisphere of Mars, consistent with an ancient ocean. During the pursuit of my M.S. degree, my thesis work focused on a bio-preservation hotspot, the ancient crater-lake at in Eberswalde crater. I have also contributed to work on mapping and describing the previously habitable conditions at the landing site of NASA's Perseverance rover, Jezero crater, and numerous other analog based projects. You can find the majority of the projects I've been involved in on my google scholar.
Humankind's understanding of Mars is heavily built on what we know about planet Earth. This will continue to be true for as long as Earth is our home, and because of this, I also spend considerable time studying terrestrial systems. I do this through field based studies of extant systems and stratigraphic studies of ancient systems.
During the past several years, I have contributed to concerted efforts to advocate for Diversity, Equity and Inclusiveness in academia and beyond. I recognize that I was raised with racial, sexual, social, and economic privilege, and I want to leverage any bit of privileged influence I have on our society by working to improve the systematic structure of our community. I am also an avid mental health proponent and advocate. 
I'm not always working though, and when I am not, I like to connect with old friends from across the globe through online video games, play ultimate frisbee, hockey, ride the NWA singletrack, and eat as much Whataburger as I can afford.
That is, when my cat, Gemma, isn't using her adorable nature to steal my attention.
This is Gemma helping with laundry.